Anwar (the smoke) is Sen-sen brother : same mother, same father.
Anwar et Pharaon both come (as Sen-sen) from Brockhaven, Dot brocksom cattery. They are born on same day and have always lived together.
The were sold neutered to Swiss doctor who didn't deserved their love. So, they were transfered to Fondcombe, in France.
Two very soft temper who have been Fondcombe joy ! They participated to many shows in Europe and went many times on podium.
Anwar was a nice ambassador for black smoke.
Here is Vaire, daughter of Sen-sen. As beautiful as uncle Anwar.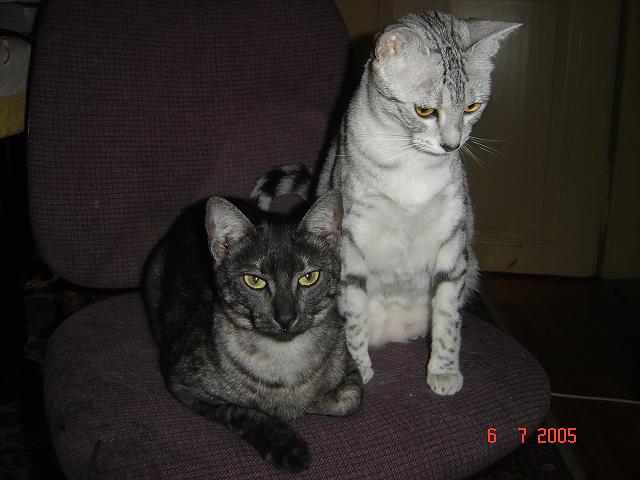 ---
Permission de ce forum:
Vous
pouvez
répondre aux sujets dans ce forum