Mot à mau
, a comic about Egyptian Mau and
Pensées royales canines
, a comic about King Charles has been published.
Based on pictures (I can't draw), they show Egyptian maus and King Charles commenting our human world...
If you read French, you can order it :
http://carrefour-du-net.com/boutique/F_art_267.html
You can see extracts on my forum
http://forum.fondcombe.com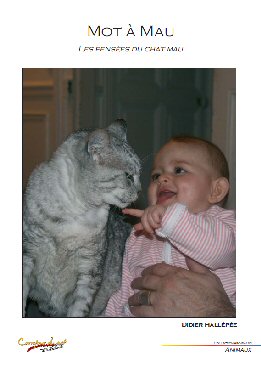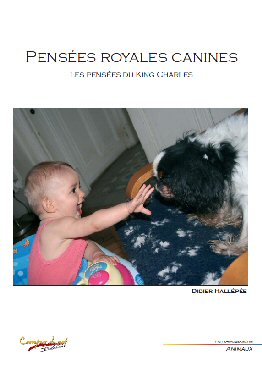 Charles M. Schulz quotation

Hier, j'étais un chien. Aujourd'hui, je suis un chien. Demain, je serai probablement toujours un chien. Bon sang ! Il est vraiment difficile d'obtenir de l'avancement !Yesterday, I was a dog. Today I am a dog. To-morrow, I'll probably still be a dog. Damned! it's really difficult to get promotion!
Dernière édition par dhallepee le Jeu 29 Avr 2010 - 15:53, édité 2 fois

---
Permission de ce forum:
Vous
pouvez
répondre aux sujets dans ce forum